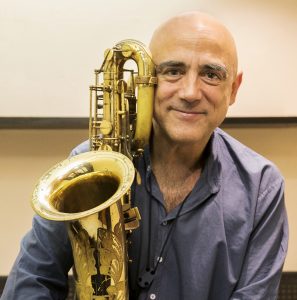 Joan Chamorro is the creator and director of the very successful youth band, the Sant Andreu Jazz Band (SAJB) from Barcelona. The band can be seen as an educational music project. Recently recruited members can be as young as eight years old, and they generally remain a band member until they have reached their twenties. The music that the band makes under the guidance of Joan Chamorro is of a very high quality, which of course attracts fans. But there is also a social dimension of generosity and cooperation to this project that adds to the attraction, and of course contributes to the high quality of its music.
Over the years, Joan and the band have attracted many well-known professional jazz musicians as collaborators. Moreover, Joan Chamorro and the band continuously generate spin-off projects, involving current and former members of SAJB and professional musicians. The band and the spin-off projects have recorded a very large number of albums, and hundreds of recordings of wonderful performances can be found on YouTube.
Many of the fans follow Joan and the SAJB, and the alumni of the band, through membership in the very active Facebook groups Friends of Sant Andreu Jazz Band (in English) or Amis du Sant Andreu Jazz Band (in French).
Like everyone else, Joan and the SAJB were hard hit by the pandemic, but they muddled through, and last year they were able to celebrate their 15-year anniversary, with a fantastic climax in the Palau de la Música on December 10, 2021 – a concert at which almost everyone who had been part of  the band during the 15 years performed.
Today, Joan Chamorro celebrates a personal anniversary – his 60th birthday. We are many who want to congratulate Joan on his birthday, and to thank him for what he has created for us to enjoy in so many ways. For myself, I do so by sharing three earlier articles in which I have tried to understand and write a portrait of Joan Chamorro and the Sant Andreu Jazz Band project.
Congratulations and thank you, Joan!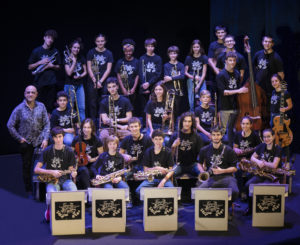 Why do we love the Sant Andreu Jazz Band?