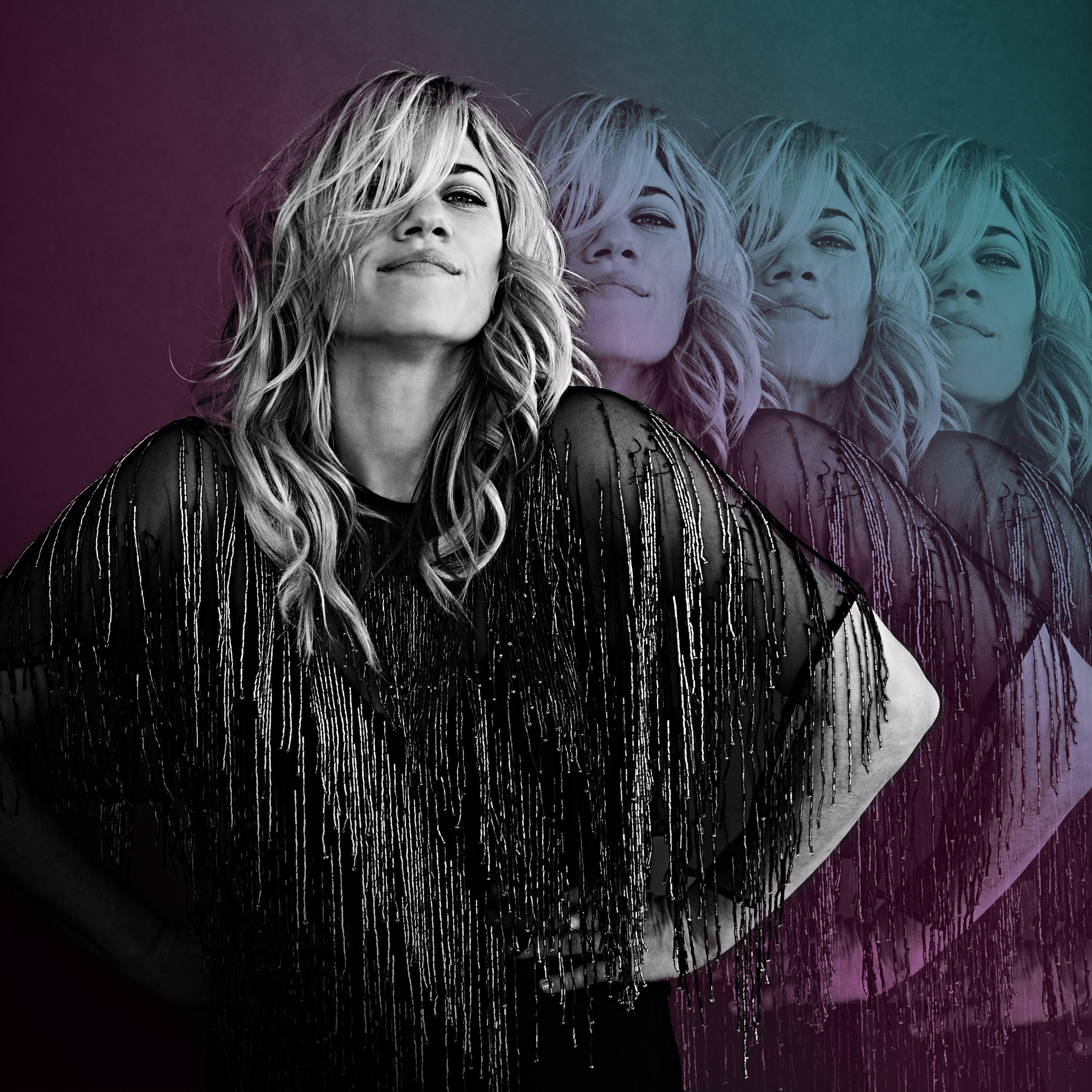 "Who is Lucy Woodward? And why did I notice her only a few days ago?" This is how I started a post (in Swedish) about Lucy Woodward in February 2014 – and this is how I answered my questions.
Lucy is a young American music entertainer with a great feeling for jazz, funk, soul, R&B and other related genres. The reason why you should call her an entertainer, and not just a singer, is her ability to engage both herself and the audience in an entertaining mix of musicality, soul and humour. This is something you have to experience. Attempts to describe her in words will not do her justice. Therefore I stop trying here, and instead refer you to the links below. But why have I not noticed this wonderful artist until recently? Of course it has to do with my ignorance, but I think I share that ignorance with most people in my country. This is yet another example of our common failure to see what is happening on the music scene in other countries. However, it is a bit surprising this time because Lucy is based in a country we usually have our attention on, the US.As usual, I let Internet's music associations lead my way when I found Lucy. I started with Gin Wigmore, but might just as well have started with Amy Winehouse, Bette Midler or Caro Emerald. Perhaps I could have found her also by starting with one of my other favourites, Nellie McKay, who is said to be one of Lucy's sources of inspiration. You can find some traits of these artists in Lucy – but above all, Lucy is very much her own genuine Lucy Woodward.

Lucy was born in England 1977 in a musical family with a focus on opera and serious music. Her father is English and her mother American. They eventually moved to the Netherlands, where her father was the leader of a chamber choir. When the parents separated Lucy moved with her mother and brother to the US. Lucy's mother earned her living there as a music teacher, choir director – and professional belly dancer. Lucy early took piano and flute lessons, and she took her first singing lessons when she was twelve. In the summer holidays she visited her father in Holland, and there frequently locked herself up in his studio and listened to jazz and R&B. At sixteen she became a student at the Manhattan School of Music in order to study jazz, but left school after a year. She wanted to try her wings as a singer-songwriter.

The next few years she performed in various configurations, and in between made her living as a waitress. In 2003, she had got enough attention to get a contract with Atlantic Records, where she recorded her first album – While You Can. The album met with some success, and Lucy toured and appeared on national television. However, Lucy was not totally happy with what she had accomplished, and further searched her musical identity. Her second album came in 2008, now on her own label – Lucy Woodward Is … Hot and Bothered, and her third album came in 2010 – Hooked. Both albums are very good, but I think that the force of her charisma should be enjoyed live during a club gig rather than on a well edited album. I think you will agree with me when you experience the songs below. Enjoy!"
Well, this is what I wrote in 2014, and I have since then been on my way to see Lucy live on a number of occasions in Europe. Now last in Holland, but in the end I couldn't make it. The closest I have been was a concert at
Théâtre Municipal Raymond Devos
in Tourcoin, France. My wife and I visited Paris to see Diana Krall when we discovered that Lucy was going to perform together with the funk-fusion band Snarky Puppy in Tourcoin, not far from Paris. Well, we bought tickets to the concert and for the train, and booked a hotel night in Tourcoin.
When we arrived we had some hours to pass before the concert started, and we walked around to explore the city. Then it happened. In a mall I stepped on something slippery, slipped and fell backwards and hit my head hard on the marble floor. I passed out for some seconds, and guards who came running made me lie down until an ambulance arrived. Lying there I said to myself – I will miss Lucy again. After some half hour the medical personnel that had arrived made the diagnosis that I was not seriously hurt. With the help of my wife I could walk back to the hotel and rest for a few hours – and in the evening we came to the concert hall, somewhat shaken but with great expectations.
What about Lucy then? Well, she did not show up! Afterwards we learned that she was double-booked, and that she had to do another gig in London that night, together with Rod Stewart. It was actually no fault of hers, and we had a great night with Snarky Puppy, but we really missed Lucy.
(Snarky Puppy and Rod Stewart? Yes, Lucy appears together with some very different musicians. Another such group is Pink Martini. She is also one third of the vocal trio the Goods.)
So my experience of "Lucy live" is yet to come. While searching for this experience I watch her on YouTube clips and enjoy her new album Til They Bang On The Door (2016). But maybe I could renew my wish from 2014? Returning to the impression I have of the early club recordings I repeat that Lucy in her character is something more than a singer. She is an entertainer, and probably also an actor. There is a lot of humour and a stroke of cabaret feeling in the songs and performances below, and if I could make a wish it would be that she entertained and developed that talent of hers even more. This probably also means something for her future repertoire. Maybe this is the Lucy I most eagerly search for.
What kind of Lucy are you searching for, Lucy?
More
It's Oh So Quiet (From the sound track of the movie Ice Princess)